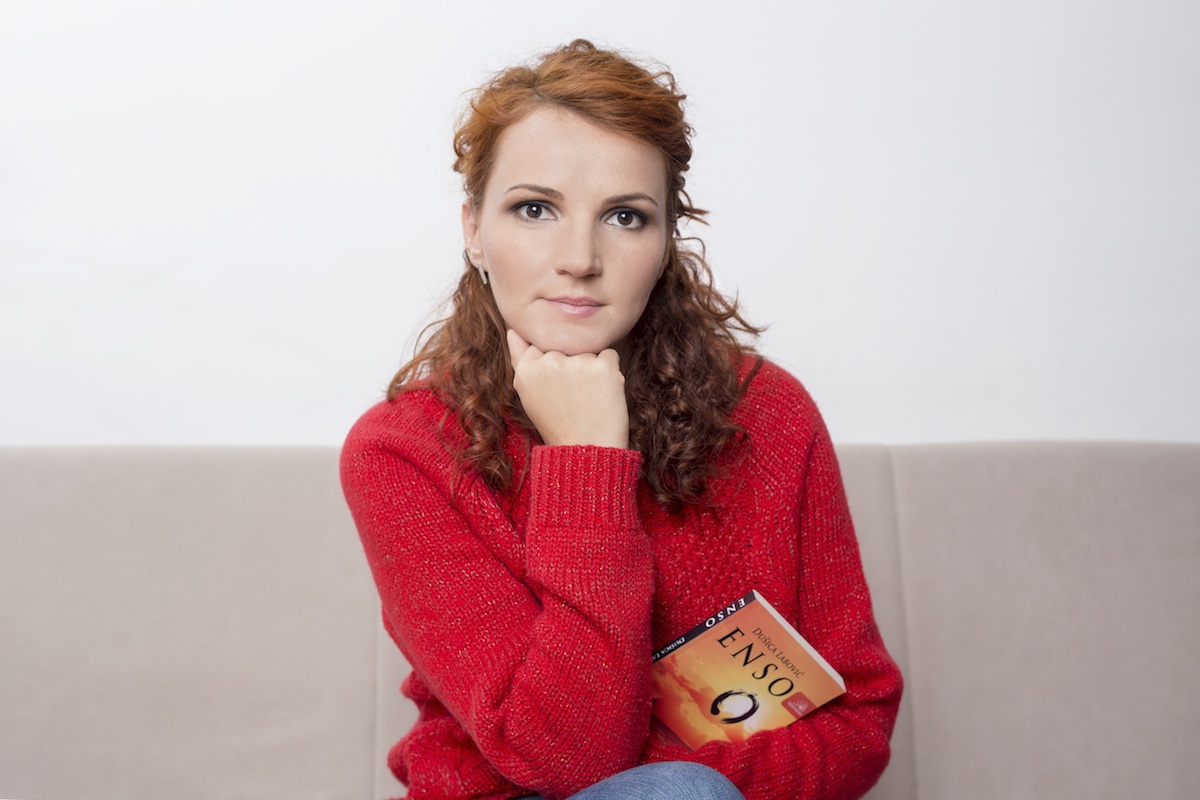 Dušica Labović je crnogorska spisateljica čije su knjige objavljene na nekoliko jezika. Labović je diplomirani profesor filozofije i psihoterapeut. Studije je završila u Crnoj Gori i u Moskvi. Ona je zaljubljenik u metafiziku, umjetnost, filozofiju drevnih kultura, arheologiju, dobar triler i ljubavne romane. 
Zvanje psihoterapeut (holistička psihologija) stekla je 2019. godine u Naučnom istarživačkom centru MUIC u Moskvi. Na odjseku MUIC (Fakultet praktične psihologije, psihoterapije i socijalnog rada) stekla je zvanje Psihologa po pragramu «Etnička praksa ozdravljenja i psihoemocionalna korekcija» 2020. godine. Dušica Labović je dobitnica priznanja na sociološkim i psihološkim kongresima na teme «Ljudi, društvo, izazovi vremena, budućnost.» Svoje naučne radove objavljivala je u naučno izdavačkom centru Nauka u savremenom informacionom društvu Nort Charleston USA. 
Do sada je objavila romane ENSO (2013) i to u izdanju «Nove knjige» iz Podgorice, ENSO THE ENDURING POWER OF LOVE (2017 engleski prevod knjige ENSO na Amazonu), ЭНСО ИЛИ КАК ОНА РАСКРЫЛА ТАЙНУ (2015 ruski prevod knjige ENSO na Litresu); roman TAJNA JEDNOG MOSTA (2014 i 2015 dva izdanja «ART PRESS» iz Budve), SECRET OF A BRIDGE (engleski prevod na Amazonu 2017), istorijska drama u stihu LUCIA DELLA BUTUA (2015 «ART PRESS Budva), LUCIA DELLA BUTUA (ruski prevod 2016 na Litresu), drama VELIČINE I BOJE (elektronsko izdanje), roman PRIDE AND INTENTIONS (2021 na engleskom jeziku "The Wild Rose Press" NEW YORK, USA). THE SALVADOR DALI FORMULA 2023, a gripping psychological intellectual thriller.